Cannocchiale Ottico Percorribile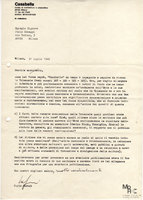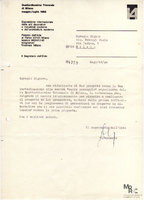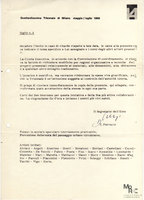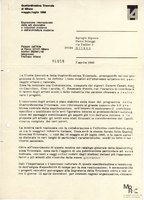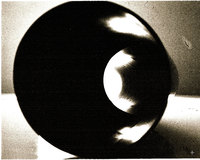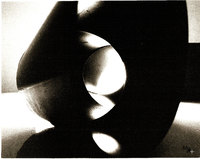 Title
Cannocchiale Ottico Percorribile
Description
The
Cannocchiale ottico percorribile
was designed by the artist for the 1968 Milan Triennale, dedicated to the theme of the Grande Numero, in the never-realised exhibition Interventi nel paesaggio. Inside this project artworks by young artists should have been exposed in town and city centers to offer an artistic vision of the world in scale with the physical environment.
In the oral reconstruction provided by his wife Franca Scheggi Dall'Acqua, in support of the two photographs of the project, the optical telescope should have been made in chromed steel and in collaboration with Italsider. Scheggi of this project produced a maquette, also in chromed steel. The
Cannocchiale ottico percorribile
was to be shown in Florence, between the Cathedral of Santa Maria del Fiore and the Baptistery, in line with Via de 'Calzaiuoli and Via dei Martelli. The dimensions hypothesized by the artist had to be such as to accommodate about a man of medium height in it, who could have been following the inside path in all its lenght. The work unravels itself in a zigzag and irregular shape, such as to produce an effect of disorientation on the viewer, increased by a very dramatic interior lighting; in addition responding to the theme of the exhibition inside the Triennale it was also a reflection on the Florentine Renaissance perspective, made explicit with its placing in the square in Florence (Scheggi was a native of the city and soaked in humanities); but we can also place it among the top experiences of Paolo Scheggi related to the concept of tunnel and path in the dark that would then be developed in the following years, bringing us the environment
ONDOSA
(as reported in the bibliographies and biographies of the artist) or
ONDOSA NERA
(as shown on the projects of the artist himself) otherwise made for the show Eurodomus in Milan, 1970, and then destroyed.
Read more
.
Contributor
Bignotti, Ilaria
Identifier
Rights Holder
Paolo Scheggi
MoRE Museum
Collection
Citation
Scheggi, Paolo, "Cannocchiale Ottico Percorribile,"
MoRE
, accessed April 21, 2021,
http://www.moremuseum.org/omeka/items/show/14
.
Social Bookmarking
Item Relations
This item has no relations.
Geolocation