Small Proposals Book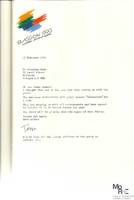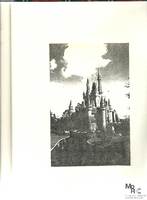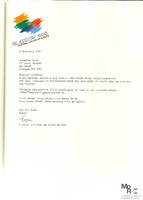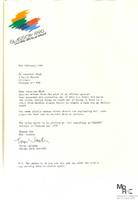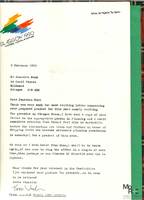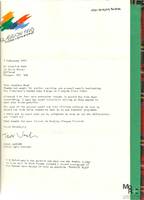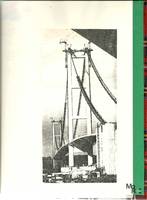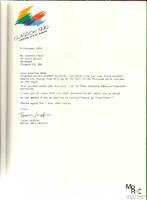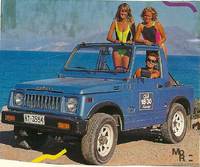 Title
Small Proposals Book
Description
This project is primarily a reflection on the feasibility of art projects of and the artist's relationship with the client inside the contemporary art system, coming up with the irony and poetic projects that will characterize the artist more recent works to put under a different light dynamics and more general meanings. In this work, carried out when Jonathan Monk was still a student at the Glasgow School of Art, the artist shows in fact a series of proposals for projects by their very nature impossible, crazy, as he describes them. Closely related to the nomination of Glasgow as European City of Culture in 1990, it consisted of a presentation for each project, six in all: a (fake) letter of reply of the responsible for the Cultural City of Europe Committee to which the artist should have brought the project and an image. If the letter was obviously written by the artist himself, and signed with the name of the Visual Arts Officer Tessa Jackson, the figurative part underlines the irony in the dynamics to criticise the event, using stereotypes, absurd and familiar images. As long as these proposals were not in fact presented inside the project, in the responses it's possibile to read that the ideas were to bring the pyramids in Glasgow Green, moving the Golden Gate over the river Clyde (the picture was, however, the Humber Bridge, and for this reason it was to be rejected), to report the direction of travel to continental standards, to transplant one of the giant sequoias of Red Woods, to move Stonehenge to redevelop the fountain of Kelvingrove Park, and finally to move for a year Disneyland in the parking lot of St. Enochs Centre: all of this on the occasion of the great projects of Glasgow 1990.
Read more
.

Contributor
Scotti, Marco
Identifier
Rights Holder
Jonathan Monk
MoRE Museum
Original Format
hand-bound book, unique copy made by the artist himself.

Physical Dimensions
various (approximately 21,5x30cm.)
Collection
Citation
Monk, Jonathan, "Small Proposals Book,"
MoRE
, accessed January 15, 2021,
http://www.moremuseum.org/omeka/items/show/3
.
Social Bookmarking
Item Relations
This item has no relations.
Geolocation