Mine Vaganti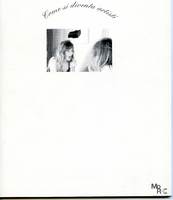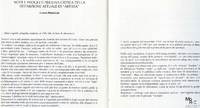 Description
The projects, partially realised, aimed at creating arbitrarily identities of not existing artists and critics who actively took part to the art system with their pretended and artificial professionalism through fake works and statements or even exhibition well communicated and promoted. The goal was to cause a short circuit in the art system to stress the subtle borderline between reality and fiction, but also between what is arbitrary and what belongs to the specific art system in order to prove its predictability. The projects dates back to 1987-88 and has been described also in the publication How to become an artist in 1992.
A partial realisation of the project has been the creation, together with a team of curators, of an invented artist who realised some works and took part to some experimental exhibitions.
Read more.
Creator
Pietroiusti, Cesare
Contributor
Modena, Elisabetta
Identifier
Rights Holder
Cesare Pietroiusti
MoRE Museum
Collection
Citation
Pietroiusti, Cesare, "Mine Vaganti,"
MoRE
, accessed June 24, 2021,
http://www.moremuseum.org/omeka/items/show/39
.
Social Bookmarking
Item Relations
This item has no relations.