Erased Line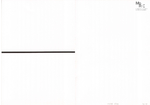 Description
In March 1991 the collector and publisher Francesco Conz, in collaboration with the Muzej Suvremene Umjetnosti - MSU Zagreb, invited a few artists who had been part of Gorgona, the Croatian avant-garde group active between 1959 and 1966, to an artistic residency at the castle of Brunnenburg in Merano, Italy. During their residency, the five artists created thirteen works of art as well as fifteen hand-made copies of each work. All of which were created on the same size of paper. These works should have been part of a box, an art edition that initially should have included large-scale reproductions of seven of the group's old works, printed on canvas in Como, in addition to en eight obtained by merging the former in a continuous strip to create sort of a "collective work" - together with photographs documenting the residency, historical photographs and video interviews filmed in Brunnenburg. Conz died in 2010 but the box was never finished, although all of its components had been created, except for the folder that was supposed to contain them. The works of the artists have since remained in F. Conz's Archive. For this work Vaništa combines two cardboards, dividing the first one longitudinally with a line, which is a pattern that he had begun to use in 1961 and had become a symbol of his painting tecnique, devoted to simplicity, searching for essentiality and at the same time marked by a detached and often ironic attitude. Unlike his earlier technique, which he often re-adopted since the 60s and involved a soft pencil and a ruler, at Brunnenburg Vaništa created his work using a collage technique.
Read more.
Contributor
Scotti, Marco
Zinelli, Anna
Identifier
Rights Holder
Josip Vaništa
MoRE Museum
Original Format
image/jpeg
Physical Dimensions
185,102x130,651 cm, 96 dpi
Collection
Citation
Vaništa, Josip, "Erased Line,"
MoRE
, accessed July 11, 2020,
http://www.moremuseum.org/omeka/items/show/63
.
Social Bookmarking
Item Relations
This item has no relations.