Concorso per la progettazione di un monumento dedicato ai disertori del nazismo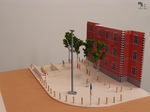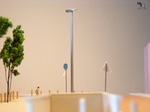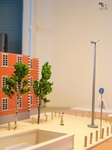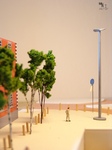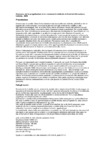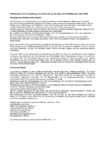 Title
Concorso per la progettazione di un monumento dedicato ai disertori del nazismo

Description
Vitone in 2009 designed a memorial to the deserters from the Nazist army in the center of the city of Cologne,taking part in a competition, which he will not win.
The artist, who has lived and worked in Germany, meditates from a political point of view on the ambiguity of act of desertion. The monument that he projects is made of a flagpole of about 12 meters - with a flag on top of it, decorated with the infinity symbol - placed on an iron base on which a map is visible, a typical element of Vitone's research (in this case the one of city of Cologne).
Read more.
Contributor
Modena, Elisabetta
Format
image/jpeg
application/msword
Identifier
Rights Holder
Luca Vitone
MoRE Museum
Collection
Citation
Vitone, Luca, "Concorso per la progettazione di un monumento dedicato ai disertori del nazismo
,"
MoRE
, accessed September 19, 2020,
http://www.moremuseum.org/omeka/items/show/103
.
Social Bookmarking
Item Relations
This item has no relations.
Geolocation