Testa di Pinocchio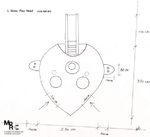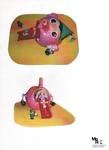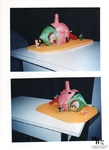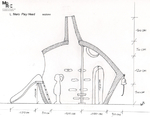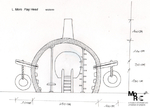 Description
Testa di Pinocchio è il progetto proposto da Liliana Moro in occasione della mostra itinerante Playgrounds and Toys, organizzata dall'associazione con sede a Ginevra Art for the World e curata da Adelina von Fürstenberg, con l'intento di sensibilizzare il pubblico sul gioco come diritto fondamentale, spesso negato, di ogni bambino. In particolare la rassegna invitava artisti, architetti e designer di tutto il mondo a proporre progetti di parchi giochi e giocattoli destinati a bambini costretti a vivere in condizioni di ingiustizia sociale. Il progetto, proposto in occasione della tappa all'Hangar Bicocca nel 2005, prevedeva la realizzazione di una "casa gioco" per bambini a forma di testa di Pinocchio, con un'apertura sulla bocca da cui sarebbe dovuto partire uno scivolo, delle altalene realizzate con pneumatici pendenti dalle orecchie e dei finti mattoncini sulle pareti laterali per permettere ai bambini di arrampicarsi.
Read more.
Contributor
Zinelli, Anna
Relation
Format
image/jpeg
application/msword
Rights Holder
Liliana Moro
MoRE Museum
Collection
Citation
Moro, Liliana, "Testa di Pinocchio,"
MoRE
, accessed March 8, 2021,
http://www.moremuseum.org/omeka/items/show/114
.
Social Bookmarking
Item Relations
This item has no relations.