In bocca al lupo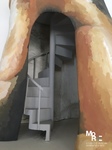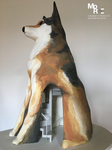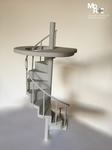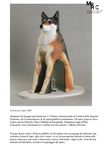 Description
In bocca al lupo – (ed. "in the mouth of wolf" that is a way to wish good luck in Italian) isan artwork proposed by Liliana Moro for the 3rd International Sculpture Award of the Piemonte Region in Italy, promoted by the Piemonte Region and organized by the Association Piemontese Arte.
The project included the creation of a large sculpture in the shape of a wolf in the public park of Savigliano, which could be accessed through a spiral staircase.
Like Testa di Pinocchio (the Pinocchio's Head), in this work Moro referred to an iconographic repertoire linked to the world of childhood, combining it with a reflection on public space and with the relationship between interior and exterior.
Read more.
Contributor
Zinelli, Anna
Relation
Rights Holder
Liliana Moro
MoRE Museum
Collection
Citation
Moro, Liliana , "In bocca al lupo,"
MoRE
, accessed March 8, 2021,
http://www.moremuseum.org/omeka/items/show/113
.
Social Bookmarking
Item Relations
This item has no relations.
Geolocation