A Lighting system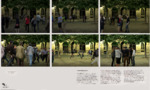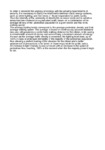 Description
The project
A lighting system
tries to tie together the discourse on security and the machine for the production of good conscience – and of control - as which the ecological discourse is often used into one structure.
Read more.
Contributor
Stratmann, Veit
Format
application/pdf
video/quicktime
Type
Text
Still Image
Moving Image
Rights Holder
Veit Stratmann
MoRE museum
Collection
Citation
Stratmann, Veit , "A Lighting system,"
MoRE
, accessed March 8, 2021,
http://www.moremuseum.org/omeka/items/show/149
.
Social Bookmarking
Item Relations
This item has no relations.
Geolocation