UNTITLED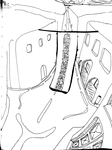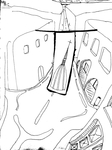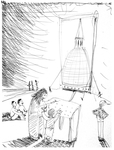 Description
UNTITLED
aims at creating a photo archive of places and monuments which are significant for foreign citizens based in Italy. Geography, iconography and memory are pivotal for this project, created to give a visual identity to the rich cultural diversification characterising Italian contemporary society. At the same time
UNTITLED
focuses on landscape and monument identity in this era. This installation had two chances to be shown and presented: in Milan, Quartiere Giambellino, in 2011, and in 2015 in Trieste.
Read more
.
Creator
Sambini, Alessandro
Rights Holder
Alessandro Sambini
MoRE Museum
Collection
Citation
Sambini, Alessandro, "UNTITLED,"
MoRE
, accessed March 8, 2021,
http://www.moremuseum.org/omeka/items/show/154
.
Social Bookmarking
Item Relations
This item has no relations.
Geolocation