Senza titolo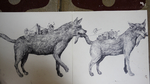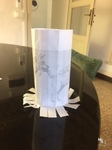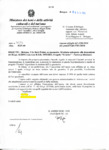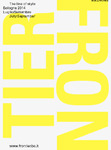 Description
The idea of the wall painting by Ericailcane was born in 2014 and meant to fit into the second edition of
FRONTIER - The Line of Style
, an open and evolving platform, based on two complementary operational phases: one dedicated to the artistic development of urban art and one dedicated to a deeper theoretical background. The artist, invited to conceive a pictorial work for the city's historic Gasometer, imagines a continuous narrative centred on the figures of two enormous dogs biting their tails and carrying on their shoulders the allegory of two cities or two sides of itself (Bologna?): one that lives in joyful harmony and one that, as a character shows, walks in a balance on a wire.
Read more
.
Contributor
Musso, Claudio
Naldi, Fabiola
Format
image/jpeg
application/pdf
Rights Holder
Ericailcane
MoRE Museum
Collection
Citation
Ericailcane, "Senza titolo,"
MoRE
, accessed March 8, 2021,
http://www.moremuseum.org/omeka/items/show/153
.
Social Bookmarking
Item Relations
This item has no relations.
Geolocation