Inchieste Oggetti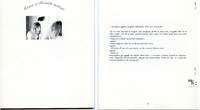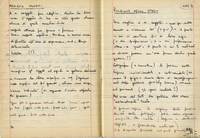 Description
This unrealised project dates back to 1990 and has been published by Jartrakor in 1992. The idea was to test the relativity of individual definitions by asking to a certain number of people to identify an object in their home that satisfies certain requirements such as the relation form-function or that has a specific aesthetical or emotional value for its owner. The objects should then have been exhibited with a very precise setting (e.g. according to the alphabetical order of the owner's names) regardless of the value of each object, responding to a principle of seriality. The theme of this research, that is the "definitions" and the involvement of a generic audience on the most important topics of contemporary art, can be found also in the "Enquiry about art works", an unrealised project in which the author supposes to ask to common people to create in their mind an art work in details. Thus, among the author's unrealised projects we can see also several projects of unrealised exhibitions, an element that confirms once more his interest for the exhibition practices of the art system. This project was not commissioned.
Read more
.
Creator
Pietroiusti, Cesare
Contributor
Modena, Elisabetta
Identifier
Rights Holder
Cesare Pietroiusti
MoRE Museum
Collection
Citation
Pietroiusti, Cesare, "Inchieste Oggetti,"
MoRE
, accessed June 24, 2021,
http://www.moremuseum.org/omeka/items/show/41
.
Social Bookmarking
Item Relations
This item has no relations.