Inviti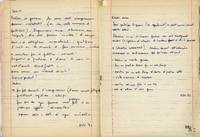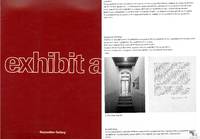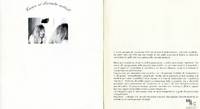 Description
The project, part of the author's criticism towards the system, concerns the issue of the fruition of contemporary art and of the so called art system in general. A first version of the project was developed since 1991. We can see on one of the artist's notebooks some notes about a personal exhibition that should have took place in a private gallery in Rome at the beginning of 1992 and that was never realised probably because the art dealer was afraid of a possible misunderstanding of the performance; the project, infact, was based on the participation of a group of prostitutes as guests paid for their presence. Their participation should have caused a sensation of alienation to the spectators, who should have perceived something unusual compared to usual vernissage. The performance should then have been documented through pictures and audio recording, but it was
c
ancelled by the commissioner a few days before the opening. An alternative version of this project can be found in the book published by Jartrakor Study Center in 1992; it was based on the possibility to invite people with distinctive features that usually are easy to be recognized (such as ecclesiastics) but dressed "normally, in order to create in the spectator a sensation of undefined oddity. The same project has been described inside the catalogue of the exhibition
Exhibit A
at the Serpentine Gallery in London, focused on the problem of the role and meaning of the "exhibition".
Read more
.
Creator
Pietroiusti, Cesare
Contributor
Modena, Elisabetta
Identifier
Rights Holder
Cesare Pietroiusti
MoRE Museum
Collection
Citation
Pietroiusti, Cesare, "Inviti,"
MoRE
, accessed January 15, 2021,
http://www.moremuseum.org/omeka/items/show/42
.
Social Bookmarking
Item Relations
This item has no relations.
Geolocation