Concorso di progettazione Piazza Verdi - La Spezia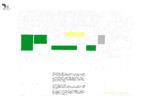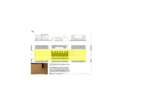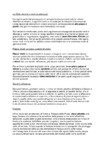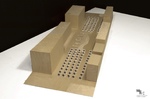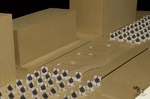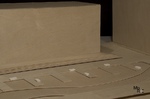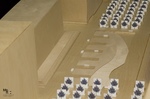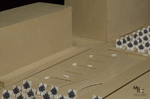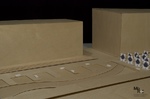 Title
Concorso di progettazione Piazza Verdi - La Spezia
Description
The project, realized with architect and curator Frank Boehm, was presented in 2009 on the occasion of the design competition for the architectural and artistic requalification of Piazza Giuseppe Verdi, announced by the city of La Spezia and P.A.A.L.M.A. (Premio Artista Architetto La Marrana Arte Ambientale) in partnership with Fondazione Cassa di Risparmio della Spezia. The idea of the artist and the architect was to convert the square into a pedestrian area, a kind of "urban living room", a place of meeting. The square is divided into three equal parts: in the lateral parts they wanted to recreate an ideal Italian Garden, with orange trees, accessible on the west side to the customers of the coffee shop and on the opposite side to the students of the high school and junior high school. While in the central area, where the 1930's building of the postal service is located, they planned to realise a rectangular fountain to be placed in front of the irregular staircase of the postal service building, and the protruding pavement, similar to piers inside the water.
Read more
.
Contributor
Modena, Elisabetta
Format
image/jpeg
application/msword
application/pdf
Rights Holder
Luca Vitone & Frank Boehm
MoRE Museum
Collection
Citation
Vitone, Luca, "Concorso di progettazione Piazza Verdi - La Spezia,"
MoRE
, accessed July 12, 2020,
http://www.moremuseum.org/omeka/items/show/96
.
Social Bookmarking
Item Relations
This item has no relations.
Geolocation