Synthurbanism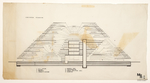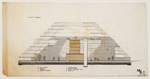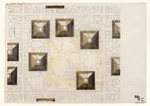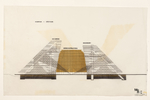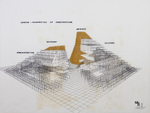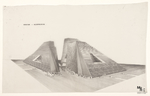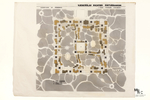 Description
Richter developed the idea of Synthurbanism in the early sixties as a result of his in-depth analysis of the legacy of the historical avant-gardes and the synthesis of arts, through the principles of Modernism, along with the experience he acquired working on several pavilion and urban planning projects . As the neologism suggests, it was a visionary, but not utopian project, synthesizing urbanism to provide for the lives of ten thousand people in a single, poly-functional, urban structure consisting of multiple units in the form of a ziggurat. This gave rise to the idea of the Heliopolis, a four-dimensional, constantly revolving residential structure which would provide its inhabitants with an constantly changing view.
Read more.
Creator
Richter, Vjenceslav
Contributor
Bignotti, Ilaria
Remondina, Camilla
Rights Holder
Vjenceslav Richter
MoRE museum
Collection
Citation
Richter, Vjenceslav , "Synthurbanism,"
MoRE
, accessed March 8, 2021,
http://www.moremuseum.org/omeka/items/show/138
.
Social Bookmarking
Item Relations
This item has no relations.