Triton / La Luce del Suono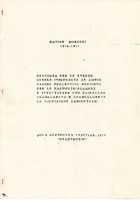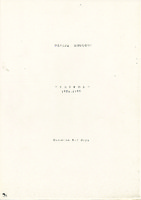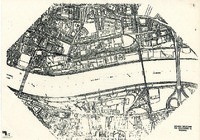 Title
Triton / La Luce del Suono
Description
TRITON, a 7 days-long event designed and proposed by the artist for the 1977 edition of the Bonn Beethoven Festival, was then restructured and partially reduced in 1984 to be presented under the title LA LUCE DEL SUONO at the 1986 edition of the "Ars Electronica" festival in Linz, Austria.
The first two projects of the same title,
TRITON
, deal, on a different level of detail, with the same event that, mainly involving sound, designed for a duration of seven days, would have involved the entire city of Bonn, starting from the river, on which he passed on a barge that housed the orchestra. It would have been a form of homage to the great composer Beethoven not only in terms of sound/ environment, but also from a visual point of view, considering that in the project this aspect is lagerly considered.
LA LUCE DEL SUONO,
a project for "a concert of lights and sounds" that would have involved a vast area of the Danube river and nearby land, conceived by Mosconi in 1984 and presented for the 1986 edition of the festival "Ars Electronica" in Linz, is the result of the further development of a core part of the same imaginative unit that shaped
TRITON.

Read more.
Date
TRITON: 1976-1977
LA LUCE DEL SUONO: 1984-1986
Contributor
Longari, Elisabetta
Rights Holder
Davide Mosconi
MoRE Museum
Collection
Citation
Mosconi, Davide, "Triton / La Luce del Suono,"
MoRE
, accessed June 24, 2021,
http://www.moremuseum.org/omeka/items/show/34
.
Social Bookmarking
Item Relations
This item has no relations.
Geolocation