Museo degli artisti dimenticati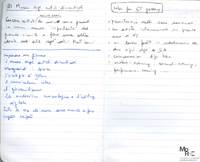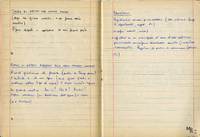 Title
Museo degli artisti dimenticati
Description
In 2000 Pietroiusti prepares the draft of a project for a "Museum of forgotten artists"; the idea was to look for artists which were very valuable but forgotten, in order to write an alternative history of italian contemporary art for the last three decades. This project was never realized, but it is possible to find similarities with some other projects realized by the artist. Coherently with his research on the art system, Pietroiusti has indeed imagined an exhibition of artists who gave up working. This idea too is linked to the enquiry on the social role of the artist and his function; for this reason, the idea described in a notebook comes together with a later note that refers to an exhibition of artists that are not recognized by the system, but by a limited and non influential number of people or even just one single person, simply because they produced some art works. Through this project Pietroiusti underlines the importance of one element of the system, that is the necessity to be recognized as an artist, an event that in most cases requires a first acknowledgement by the members of the system itself, a theme on which the artists returns with the institution of a Museum of exiled Italian contemporary art, an itinerant museum without a place that collects marginal and ignored artistic experiences. The project of an exhibition of artists who gave up working was then partially realized thanks to the collaboration with two curators, M. Clark and M. Dickenson, on the occasion of the exhibition democracy! Socially Engaged Art at London's Royal College of Arts in May 2000.
Read more.

Creator
Pietroiusti, Cesare
Contributor
Modena, Elisabetta
Identifier
Rights Holder
Cesare Pietroiusti
MoRE Museum
Collection
Citation
Pietroiusti, Cesare, "Museo degli artisti dimenticati,"
MoRE
, accessed January 16, 2021,
http://www.moremuseum.org/omeka/items/show/43
.
Social Bookmarking
Item Relations
This item has no relations.
Geolocation